Let's learn Japanese with alphabets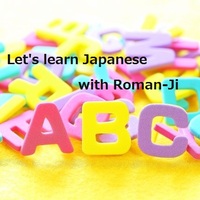 The lesson is recommended to
・students who can speak English.
・students who are beginner of Japanese




Lesson Description

First I will teach you how to say easy words such as days and months.
Then short sentences and after that we can start making difficult sentences.
You can start the lesson at your level.
I can give lessons which are suitable for your level.

Apple Ringo りんご
Nice to meet you. Hajimemashite はじめまして
I have no appetite. Shokuyoku ga arimasen. しょくよくが ありません
We haven't made a reservation , but is it okay to enter?
yoyaku wa shiteimasen ga hairemasuka?
よやく は していませんが はいれますか?

I'll use alphabets  to teach you how to pronounce Japanese words.
Teacher toko's schedule
Sun
Mon
Tue
Wen
Thu
Fri
Sat

26

15:00

27

15:00

28

10:00

10:30

11:00

15:00

15:30

16:00

16:30

29

09:30

10:00

10:30

11:00

15:00

15:30

16:00

30

09:30

10:00

15:00

15:30

16:00

16:30

31

1

09:30

10:00

10:30

14:30

15:00

15:30

16:00

16:30

2

15:00

3

10:00

10:30

11:00

4

10:00

10:30

11:00

15:00

15:30

16:00

16:30

5

09:00

09:30

10:00

10:30

11:00

15:00

15:30

16:00

6

11:00

15:00

15:30

16:00

16:30

7

10:00

10:30

11:00

8

9

10:00

10:30

11:00

14:30

15:00

15:30

10

11

09:30

10:00

10:30

11:00

14:30

15:00

15:30

16:00

12

10:00

10:30

13

09:30

10:00

10:30

11:00

15:00

15:30

16:00

16:30

14

09:30

10:00

14:30

15:00

15:30

16:00

16:30

15

16

09:30

10:00

10:30

11:00

11:30

15:00

15:30

16:00

16:30

17

09:30

10:00

10:30

11:00

15:30

16:00

18

19

10:00

10:30

11:00

15:00

15:30

16:00

16:30

20

09:30

10:00

10:30

11:00

15:00

15:30

16:00

16:30

21

22

09:30

10:00

10:30

11:00

11:30

14:30

15:00

15:30

16:00

16:30

23

24

25

26

27

28

29

1

2

3

4

5

6

7

8

9

10

11

12

13

14
mark shows that the booking slot is open. Please click the mark for booking.
24-hour notation
Teacher toko's other lessons