上級者のための、日本語大好きフリートーク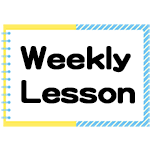 正しい日本語で、自信(じしん)をもってフリートークができるようになります。
The theme of this class is that students become more confident to communicate
in appropriate Japanese.
Lesson Description
① 助詞が正しく使える。
② 文法を入れながら話せる。
③ 語彙(ごい)を増やしながら、副詞(ふくし)を上手に使う。

話す人の気持ちが入った(はいった)フリートークを目指し(めざし)ます。

毎週できる方があなたの好きな曜日と時間を指定できるクラスです。

  例  月曜日   21:00~21:25分(1コマ)
     火・金曜日  22:00~22:50分(2コマ)
  
  
1, be able to use jyoshi

2, be able to use grammer
3, be able to increase vocabulary and to use adverb

we aim to be able to communicate with thoughts and feelings of people how speak.

If you are able to come every week,you can set a schedule of this class in a week.

Teacher NORRY's schedule
Sun
Mon
Tue
Wen
Thu
Fri
Sat

26

08:30

09:00

09:30

10:00

21:00

21:30

27

21:00

21:30

22:00

28

08:00

08:30

09:00

09:30

10:00

10:30

21:00

21:30

22:00

29

30

31

08:00

08:30

10:30

11:00

21:00

21:30

22:00

1

08:00

08:30

09:00

09:30

10:00

10:30

21:00

21:30

2

08:30

09:00

09:30

21:00

21:30

3

21:00

21:30

22:00

4

10:00

10:30

21:00

21:30

22:00

5

6

7

08:00

08:30

21:00

21:30

22:00

8

21:00

21:30

9

08:30

09:00

09:30

21:00

21:30

10

21:30

22:00

11

08:00

08:30

21:00

21:30

12

13

14

08:00

08:30

21:00

21:30

22:00

15

08:00

08:30

09:00

21:00

21:30

16

08:30

09:00

09:30

21:00

21:30

17

21:00

21:30

22:00

18

21:00

21:30

22:00

19

20

21

08:00

08:30

22:00

22

08:00

08:30

09:00

09:30

21:00

21:30

23

08:30

09:00

09:30

24

21:00

21:30

25

08:00

08:30

21:00

21:30

26

27

28

08:00

08:30

09:00

09:30

10:00

10:30

21:00

21:30

29

21:00

21:30

1

2

3

4

5

6

7

8

9

10

11

12

13

14
mark shows that the booking slot is open. Please click the mark for booking.
24-hour notation
Teacher NORRY's other lessons